1 - Enhance Brand Image and Competitive Advantage
Incorporating tree planting into your sustainability strategy elevates your hotel's brand image, demonstrating a strong commitment to the environment. This initiative sets your property apart in a fiercely competitive market, attracting eco-conscious travellers who prioritize businesses actively reducing their environmental footprint.

With our dedicated impact dashboard, you and your stakeholders can easily access near-real-time data, allowing you to publicly monitor and report the impact of your sustainability efforts. By integrating Forestmatic's tree-planting services, your hotel can unlock a wide range of benefits including an enhanced brand image, increased guest engagement, and improved guest satisfaction, all while making a significant positive impact on our planet.

2 - Boost Guest Experience and Engagement
Tree-planting initiatives provide an interactive experience that resonates with guests, enhances satisfaction rates and builds deeper connections between your brand and customers, contributing to customer loyalty, positive word-of-mouth and more diverse user-generated content.

Add a personal touch to your guests' stay by creating a long-lasting connection with your hotel. Imagine a guest entering your room to find a dedicated welcome message with a QR code leading to a tree that was planted in their name.

With Forestmatic, every tree planted receives a unique ID and link, and can even be nicknamed. This allows your customers to monitor their tree's growth and quantify its CO2 absorption contribution, offering an excellent opportunity to generate an additional touchpoint with your guests through a tangible environmental journey.

3. Support Local Communities across the Globe
By participating in global tree-planting initiatives, your hotel can positively impact the local communities on the ground, contributing to job creation, soil conservation, and local biodiversity. This can boost your hotel's reputation as a socially responsible entity, fostering better community relations.

Our projects span Uganda, Thailand, and Peru. When your hotel plants trees with Forestmatic, it contributes to the betterment of these communities, enhancing your corporate social responsibility profile. Check out our projects and contribute to creating jobs and restoring ecosystems together!

4. Offset CO2 and Enrich Biodiversity
Tree planting is an effective strategy for carbon offsetting, as trees absorb CO2, one of the main greenhouse gases contributing to climate change. In addition to mitigating climate impact, tree planting also promotes biodiversity by creating habitats for diverse species, and aligns with global sustainability goals.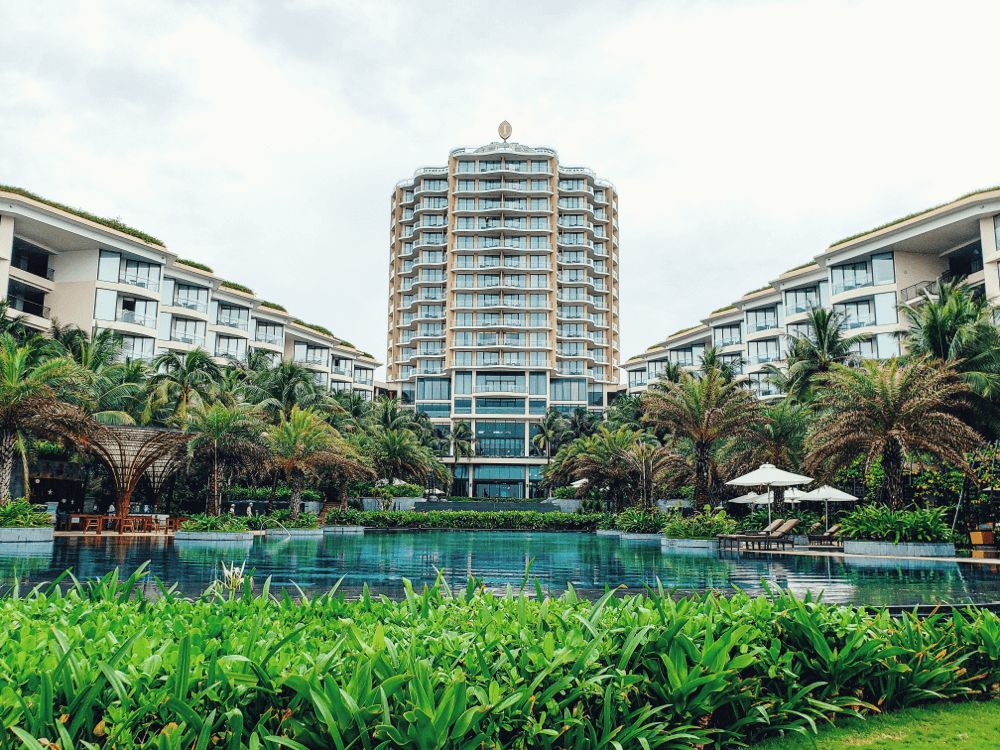 Ready to offset your hotel and guests' carbon emissions with interactive tree planting? Check out our Tree Inspector, where guests can see their trees' evolution, or use your company Impact Dashboard to showcase your impact.

Forestmatic services integrate seamlessly with your sustainability, CRM, and marketing strategies. Offering trees as rewards for loyal guests or to celebrate special occasions is an innovative, eco-friendly approach that demonstrates your commitment to sustainability, and differentiates your hotel in the crowded hospitality marketplace.

Ready to branch out towards a sustainable future?

Get in Contact to cultivate a green legacy for your hotel.