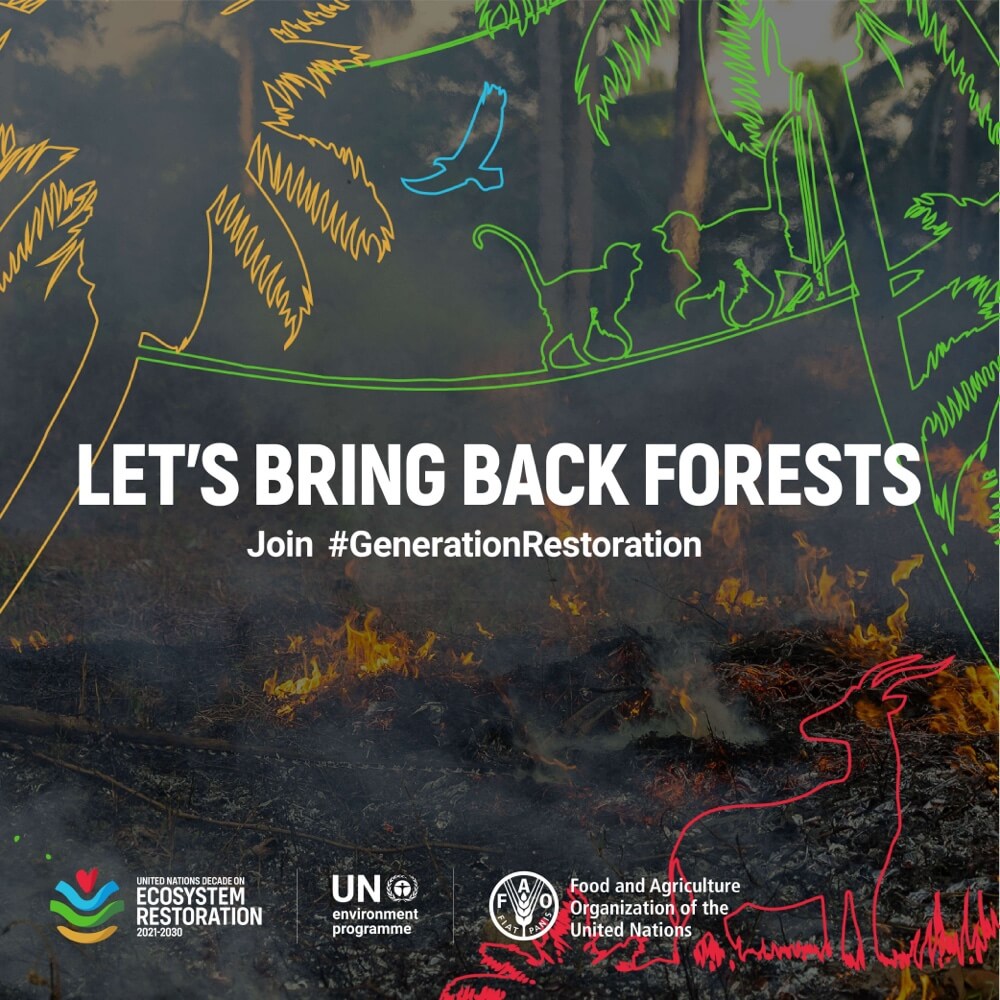 There has never been a more urgent need to revive damaged ecosystems than now. The healthier our ecosystems are, the healthier the planet - and its inhabitants. The UN Decade on Ecosystem Restoration aims to prevent, halt and reverse the degradation of ecosystems on every continent and in every ocean. It can help to end poverty, combat climate change, and adapt to the ongoing climate crisis.

We would like to thank the UN Environment Programme (#UNEP) and Food and Agriculture Organization of the United Nations (#FAO) for their continuous contribution, work and support.

A decade may sound like a long time, but it is within the next 10 years that scientists believe matter most in our fight against catastrophic climate change. The aim is to protect the one million species currently threatened with extinction and to rewild hundreds of millions of hectares across terrestrial and marine ecosystems. These results can't simply be met by any one entity alone. For the next ten years, every action matters. Based on data from a wide range of ecosystems, for every dollar spent on restoration, between three and seventy-five dollars of economic benefits from ecosystem goods and services can be expected.

The 2030 Agenda for Sustainable Development seeks to end poverty, conserve biodiversity, combat climate change and improve livelihoods for everyone, everywhere. These objectives, encapsulated in 17 Sustainable Development Goals (SDGs) are unlikely to be met unless ecosystem degradation is stopped and ecosystem restoration is undertaken at the immense scale of hundreds of millions of hectares globally.

As Forestmatic, we have had the privilege to push global ecosystem restoration with the help of a tremendous network of partners that are contributing to reviving thousands of hectares of land with us. This recognition from the United Nations comes at a time where more urgent action is needed, where joint efforts need to be stimulated, where interoperability and collaboration need to become the new normal, and where technology needs to enable specific, measurable, achievable, realistic and timely goals.

We look forward to continuing to build on the foundations of our work with the new help of #generationrestoration, using transparency, data and socio-environmental benefits as the sole compass of our actions.